In the latest in our series, Portfolio Adviser hears from Nomura Asset Management head of EMEA distribution Peter Ball (pictured, below right)
Which particular asset classes and strategies do you anticipate your intermediary clients focusing on over the rest of the year and into 2022?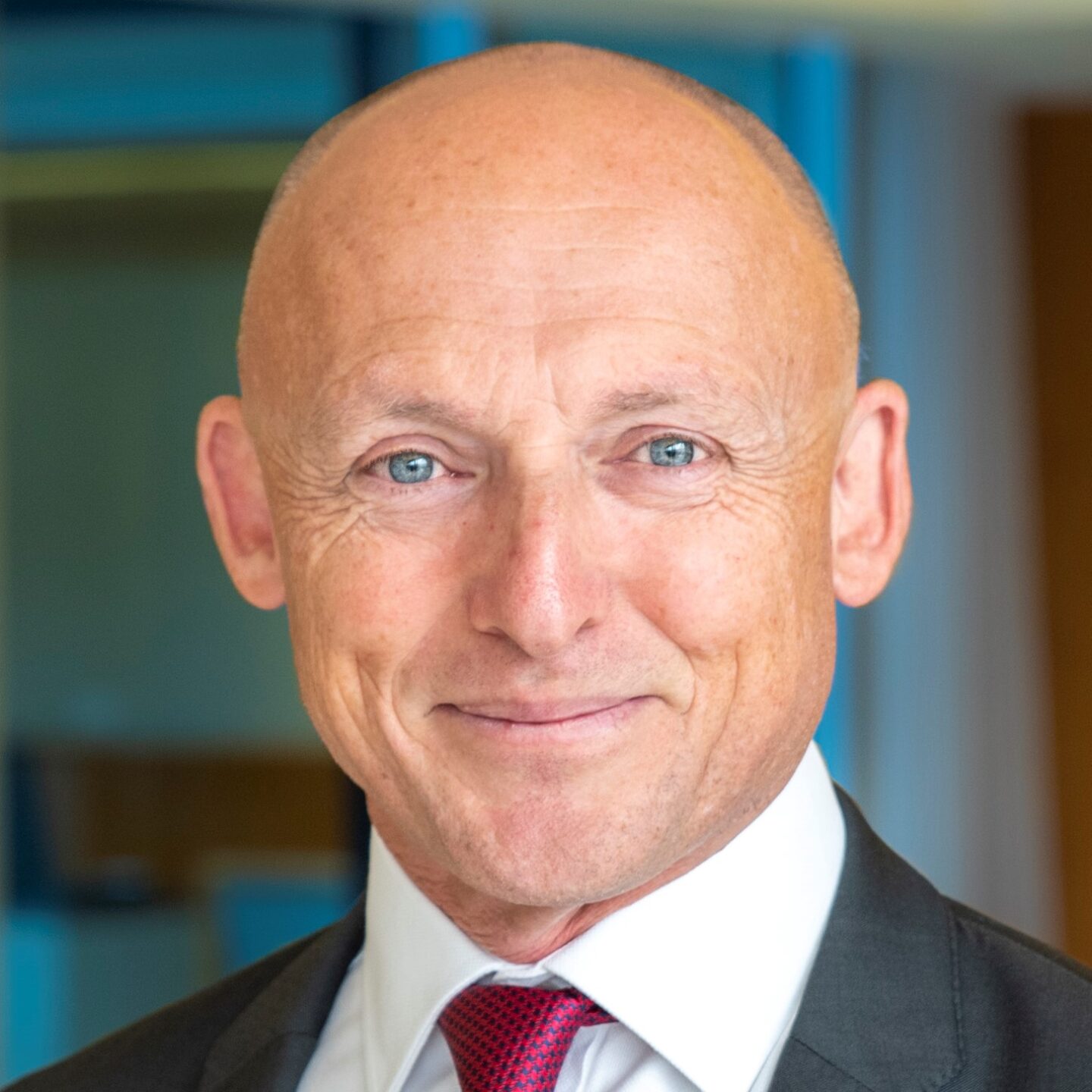 With growing uncertainty on numerous topics including inflation, we expect to see increased use of strategic bond funds as their managers have significant flexibility to change asset allocations and levels of risk. Although we are taking far less risk in our own fund than we have over the last few years, we are ready to buy on any significant market dips. This dynamic approach will be even more important in the months to come.
Should end-investors – and, by association, asset managers – be thinking beyond equity and bond investments? Towards what?
Investors should think hard about style investing in global equities. Growth has had an incredible run but this is perhaps the time to look at managers who do not have a growth – or indeed value – tilt, but have still performed relatively well. Identify them, and maybe that is where you will discover the funds that will outperform in the next phase, without reliance on a style bias to help.
Given client and regulatory pressure on charges, how is your business delivering value for money to intermediaries and end-clients?
We reviewed many annual management charges significantly downwards soon after I joined the firm. We currently launch all our new funds with a foundation fee – typically 10bps until the fund reaches $150m (£110m). As such, we can offer great value to our clients. The approach is proving very popular.
"Impact reporting on relevant and specific information will foster transparency across the industry"
How much of your distribution is currently oriented towards ESG issues and sustainable investing? How do you see this evolving?
There is no doubt ESG is a key topic in the UK and across most of the EMEA region. Each client has their own view on what they want to see in their portfolio and how important an issue that would be, so we have to be able to accommodate all. We have launched sustainable versions of our flagship Japan and Global Equity strategies and have more in the design stage.
Sustainable investing will certainly remain a topic of interest for clients, regulators and media in the months and years to come. From my point of view, impact reporting on relevant and specific information remains a key component that will foster transparency and openness across the industry.
In what ways do you think the experience of lockdown has permanently affected or changed the asset management sector?
Fund selectors need to spend time with asset managers to select the most appropriate option for their clients. This has had to occur online but, increasingly, we sense more and more people want to return to meeting face-to-face. Equally, we have to respect that some people are not yet ready to meet in offices and so be happy to arrange online meetings with them for the foreseeable future.
"Asset managers have to be flexible and consider the preferences of each fund selector they deal with"
How do you plan to balance face-to-face and virtual distribution? Have you identified aspects where one is especially better (or worse) than the other?
This comes down to a matter of what each fund selector wants from us, which is why we have adopted a flexible approach – for instance, we travelled to Edinburgh recently and we are organising more trips. Some people are happy to come to a group lunch and others have asked for one-on-one meetings. Online meetings do remain an option and we will accommodate this when necessary. In London, we are back to welcoming people to our office, if they wish to visit. Asset managers have to be flexible and consider the preferences of each fund selector they deal with.
Have you managed a staycation or to get abroad in the last few months? Whereabouts and how was it?
I am very lucky that my wife comes from Guernsey and we can escape there. Guernsey has been Covid-free with no social distancing for much of this difficult period. I can escape there and the fund selectors there are always happy to meet – so on those trips I can mix business with pleasure!
What aspects of your own lockdown routine do you expect to continue with as people migrate back to office-working?
I continue to start very early in the morning to overlap with my colleagues in Tokyo. Apart from that, I am flexible about working hours and days into the office for both my team and me. I personally believe this has encouraged my team during the lockdown period and has played a part in our strong success recently.
More generally, what are you expecting from 'the new normal'?
As I say, the basics remain the same. We need to meet fund selectors in some format and hence we need to be flexible in how we interact with them. In this new normal, my team can operate more flexibly… so long as the job gets done!