Three years ago, intermediaries were urging Mike Fox to drop sustainability from his fund names and sell them as mainstream products. "We didn't do it because at the end of the day it's our point of differentiation," he says. It was a smart move. Between January 2017 and December 2019, assets in the three funds he manages have almost trebled, from £1.1bn to £3.1bn, according to Morningstar data.
Today, sustainable investment is among the few active management strategies not hit with net outflows in the face of a rising tide of passives. Average monthly flows for the Royal London Sustainable Diversified Trust, the largest of the three funds, were £8m in 2017, compared with £31.7m in 2019, according to Morningstar data.
Fox, who started out in the Co-operative's asset management division in 1999, is also lead manager on the £1.1bn Royal London Sustainable Leaders Trust, a UK equities fund launched in 1990, plus the £1bn Sustainable World Trust, launched together with the £1.2bn Sustainable Diversified Trust in 2009. Fox is also co-manager on the recently launched Global Sustainable Equity fund with George Crowdy who joined RLAM from Janus Henderson in February.
The investment universe is focused on companies that "provide solutions to environmental and social issues as opposed to those that cause them", he says.
"Rather than earnings growth or dividend yield, in the first instance we'll be attracted by whether a company is providing a solution and having a positive role in broader society. Sustainability is a very heavy influence for us; it's the starting point in terms of how we go about selecting companies."
That might alarm fund selectors worried about the impact on returns but the multi-asset World and Sustainable Diversified trusts top the Investment Association (IA) Mixed Asset 40-85% and 20-60% sectors over three and five years. They are not the only sustainable funds heading up the sectors, joined by Liontrust's Sustainable Future Managed and Defensive Managed funds over the same periods.
While the RLAM range had traditionally served sustainably minded investors, Fox believes recent performance is widening the appeal of the funds. The Royal London Sustainable Leaders Trust is top-quartile in the IA UK All Companies sector over three and five years, although it does not rank top like the multi-asset funds.
What stocks sit in a sustainable portfolio
SSE is a company Fox singles out as an example of how the sustainable theme plays out in the portfolio. The UK utility is the country's leading developer of renewable energy.
"Life is going to become more difficult for energy companies that produce carbon, so why bother investing in that? We invest in the offshore wind and renewables companies because we think, over time, there'll be huge demand for their services."
It is the largest holding in the Sustainable Diversified Trust, with a 2.3% weighting, and second largest, after Astrazeneca, in Sustainable Leaders, with a 4.7% weighting.
Fox admits there are many grey areas in sustainable investment, noting SSE, which owns some gas and coal power plants, might be excluded from portfolios that strictly hold no carbon-based assets.
"The reconciling point is that their stated strategy is to sell or run down the majority of their carbon-based assets and re-invest the money in renewables." In contrast, he argues the mix of business at Shell is "too far in one direction" to be included in the portfolio.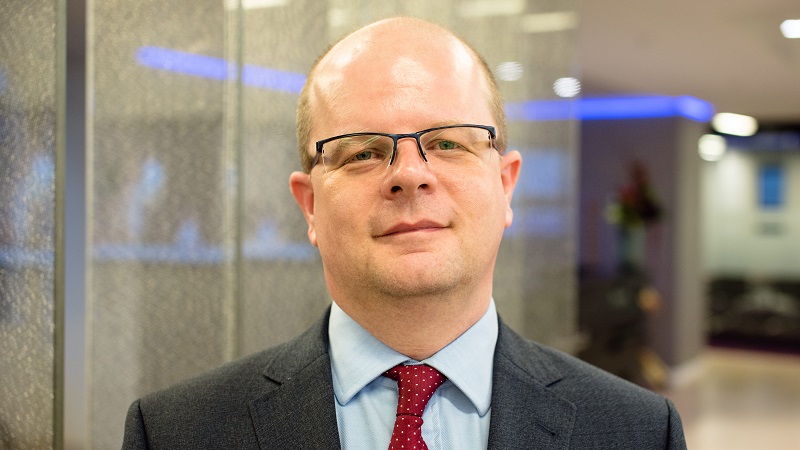 Adding to the debate is that standards of what is and isn't sustainable changes over time. When Sustainable Leaders launched in 1990, nuclear power was a hot sustainability issue, with the Chernobyl disaster occurring just four years earlier. By the time Fox joined the team, in 2003, animal testing was also garnering a lot of attention. "There's always a roving eye for what the biggest issue of the day is," he admits, noting technology generates a lot of debate today.
Google just slips into the Sustainable World Trust top-10 holdings with a 2.8% weighting, because the team believes the company has transformed people's access to knowledge. It shuns Facebook, however, because it does not regard social media as a positive force.
"For Facebook, there is a strong case around mental health, democracy and a whole bunch of things that suggest how social media and data is being used is very different from Google."
But he acknowledges some of his colleagues may take a different view as oversight of the sustainable investment approach is provided by an external committee, representing the academic, corporate, charities and investment worlds.
Tech stock Amazon is one of the most recent reductions in the multi-asset portfolios. It was bought in 2013 when it was trading around $200 a share. At the time, the team thought the cloud computing business was "underestimated both financially and from a sustainable perspective".
Price was instrumental in the sale – the disposal taking place at around five times the purchase price, but the "social context of big tech" was another factor as its data usage picks up and the company becomes more pervasive in people's daily lives.
Difficult to enact a sustainable approach in a value fund
The fund has little exposure to value stocks, which had a negative effect on performance during the second half of 2019. "A number of value sectors have social and environmental problems," Fox says, arguing it is difficult to enact a sustainable approach in a value fund. "Tobacco, oil & gas and mining would be three big sectors for value funds."
There are only four responsibly invested funds across the IA universe that have a value style tilt, according to FE Fundinfo: BNY Mellon Sustainable Global Income, Robeco QI Global Developed Sustainable Value Equities, Schroder Responsible Value UK Equity and Lansdowne Developed Markets Long Only SRI.
However, Fox believes the stickiness of assets in sustainable funds means they would prove to be resilient if markets rotate from growth to value.
"One of the benefits of the longevity of this franchise is that we've run it through some bear market cycles. If you look at the vote on Brexit, our UK fund saw inflows after that, whereas the majority of the UK funds were seeing outflows."
The fund enjoyed net inflows every month in 2019, taking in a net £254.9m over the year, according to Morningstar data. In contrast, investors pulled £1.3bn from the IA UK All Companies sector in the year to November, according to the latest data from the IA.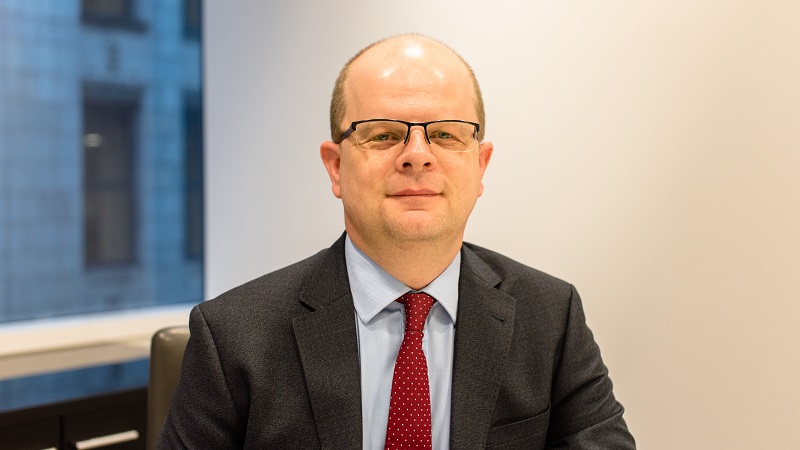 A self-described optimist, Fox anticipates relatively stable growth, low inflation and huge amounts of innovation in the year ahead. Europe and the UK may benefit from a bit of fiscal stimulus, he adds.
"My best guess is equity markets will be ahead of where they are today in 12 months' time, and bond markets may well be similar." The multi-asset funds have fixed asset allocation with Sustainable World holding approximately 15% in UK fixed interest while the Sustainable Diversified Trust holds about 40%.
Choice of US president not a defining issue for sustainability agenda
On the US presidential election, he expects a bit of volatility but points out election years are typically positive for equities.
"I would prefer to have somebody in the White House that was more environmentally minded but I don't think it's a defining issue for the sustainability agenda," he says of Trump's campaign for a second term.
Corporates and the consumer make up 90% of the economy compared with 10% from the government, he says. "We won't be thinking of changing any sustainable views based on who might end up in the White House."
Factsheets for the funds highlight that Fox is an FE alpha manager and his multi-asset funds have bronze ratings from Morningstar, but there are no sustainability ratings. Fox suggests this is largely because they have not been approached by providers.
He thinks responsible investment ratings could be helpful for tackling greenwashing but argues funds "shouldn't be reduced to the equivalent of popcorn ratings for films".
"Sustainability is far more subtle and nuanced than that and I do think it's incumbent on anybody with savings to do that bit of work to understand whatever the headline rating might say."